Woodward cave guest House
Historic Log Home

Centre County, PA

Adjacent to Woodward Cave
Four Bedrooms Two Baths Sleeps 7
Woodward Cave Guest House is a comfortable fully furnished retreat with fully equipped kitchen, complete linens, sun room, laundry room, dining area, fire pit area, and four bedrooms.
Fixed rate rentals only. $1,000. Up to 8 nights.
No pets.
Woodward Cave Guest House
The 450 square foot central original log living space is an open area featuring a modern kitchen, dining area, and the warmth of a locally cut oak floor, log walls, and exposed beam ceiling. It has a fully equipped modern kitchen.

Wifi and office nook in the upstairs middle bedroom.

Several later additions provide bedrooms, laundry room, sun room, and porch.

Large master bedroom on the first floor with king bed and private bath. Three bedrooms on the second floor - bedroom with queen bed, small bedroom with single bed and office desk, and third room with twin beds. A floor mattress and roll-away bed available for young children. All sheets and bedding provided.

Master bath (with shower, no tub) off the master bedroom on the first floor. Full bath with claw foot tub on the second floor.

The south facing sun room provides a nice breakfast nook or cozy reading spot.

Porch with Swing and cozy adarondack chirs.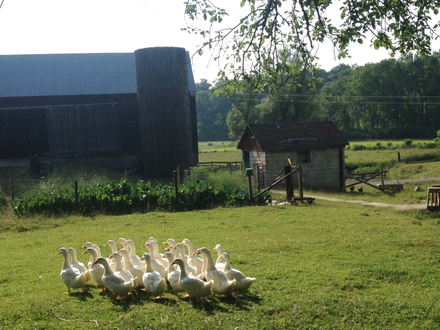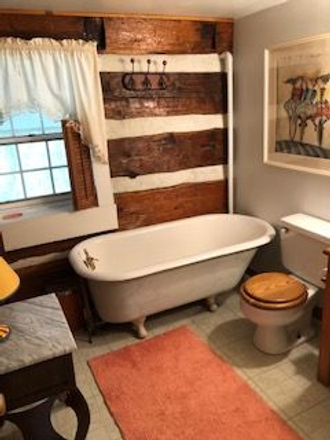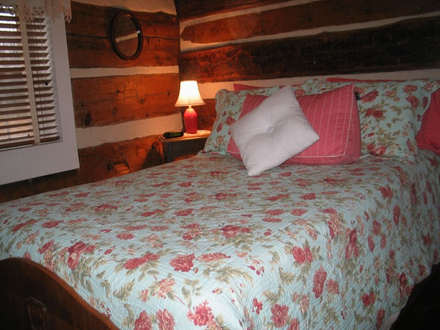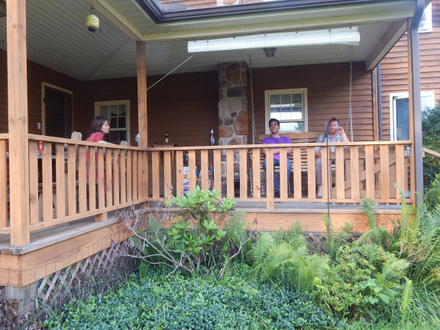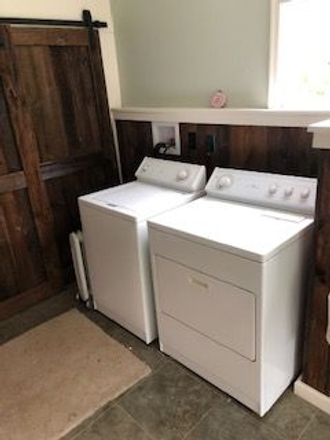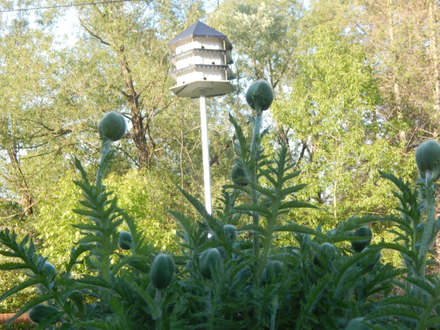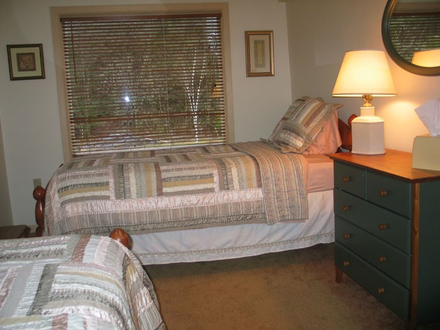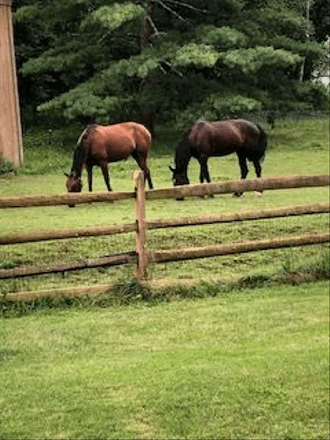 Parking

Fully Equipped Kitchen

Full Pantry
Fire Ring

Fire Wood

Two Free Cave Admissions (in season)
Welcome refreshments

Laundry

Wifi & Amazon TV
The first wave of settlers to Penn's Valley built one room cabins in the newly cleared fields in the late 1700's. Their children, the second generation of non-natives to live in Penn's Valley, built more rugged "box houses" of heavy hand hewn logs. These square houses, built between 1805 and 1825, still stand today throughout the valley, usually covered in clapboard siding. Woodward Cave Guest House reveals this log structure in the beautifully restored interior.